The Account Console¶
The Account Console is the location for administering Databricks-wide configurations for your account.
Note
Only the account owner who initially created the Databricks account can login to the Accounts Console.
Users can manage a variety of settings in the account console, from Audit Logs to Storage Settings.
Accessing the Account Console¶
Access the Admin Console at the top right of the product by clicking on the
icon and selecting Manage Account as shown in the image below.
Viewing Billing Details and Usage¶
In the Account Console, you're able to view billing details about your account in addition to usage. Click the "View Usage" button inside of the Account Console to see historical usage of your account.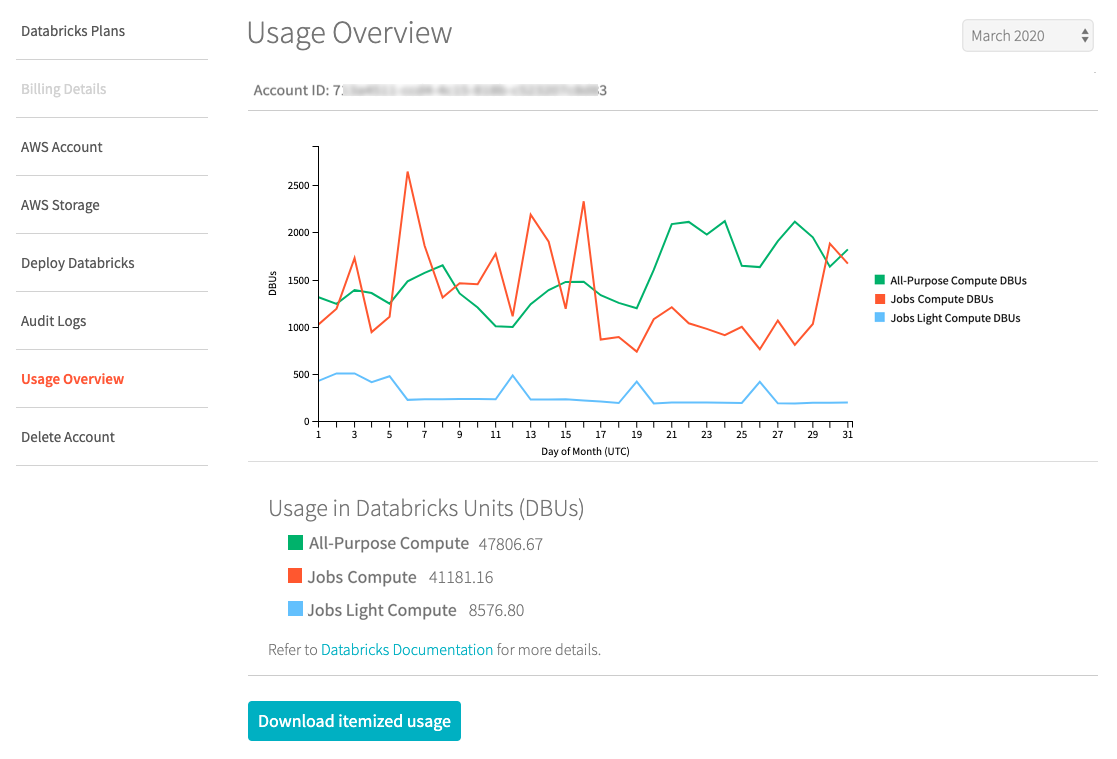 Changing AWS Credentials¶
In the "AWS Settings" tab, you can change the AWS keys or IAM role, or switch between using AWS keys to an IAM role. Note that changes to these settings have a downtime of 2-10 minutes.
Note
Internally, Databricks creates a new worker key (which may look like $accountName-worker) to launch EC2 instances. Please do not re-use this worker key to launch other EC2 instances, as Databricks assumes responsibility over all instances launched with that key and may therefore terminate any instance launched with that key at any time.
Audit Logs Settings¶
Here is a detailed guide for configuring audit logs for your account.