Histogram visualization
A histogram plots the frequency that a given value occurs in a dataset. A histogram helps you to understand whether a dataset has values that are clustered around a small number of ranges or are more spread out. A histogram is displayed as a bar chart in which you control the number of distinct bars (also called bins).
The following histogram displays the values from the table column in the diamonds dataset, using 10 bins: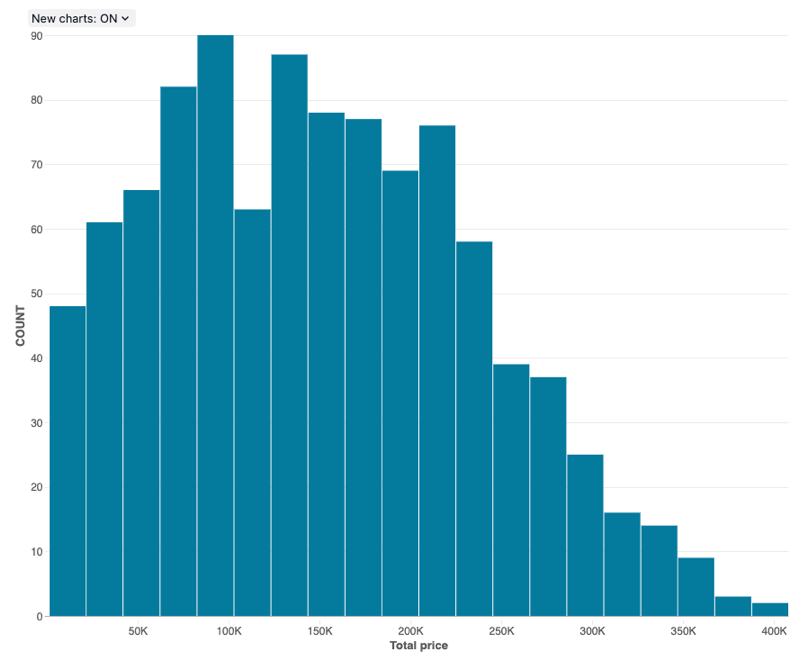 General
X Column: Select the results column from the dataset to display.

Number of Bins: Number of bins in which to display the data.
X Axis
Scale: Select Automatic, Linear, or Logarithmic.

Name: Specify a display name for the X-axis column if different from the column name.

Show Labels: Whether to show X-axis labels.

Hide Axis: Whether to hide the X-axis labels and line.